COLOUR WITH A 'U': A juried exhibition of thirty-five art quilts created by Canadian SAQA (Studio Art Quilt Associates) members runs April 30 to July 2 at the Mississippi Valley Textile Museum, outside of Ottawa. 
In Canada, we spell colour with a "u". We care about the "u", it makes us unique. We care about the "you", it brings us together. Forty-four artists have reflected on the theme of diversity and inclusion to give "colourful" representations of our Canadian cultural identity. Each offers an individual perspective on how we as Canadians see ourselves in our social, historical, and physical landscape.
In late January, Canadian craft and design publication Studio Magazine hosted a panel on a very important topic: Challenging Limits: A Conversation on Inclusion in Canadian Craft. You can watch a recording here.
The SDA (Surface Design Association) is hosting the 2022 Current Threads Exhibition and Gathering the Threads Conference this June in Duncan, on Vancouver Island. The exhibition runs June 2—30, and the conference itself takes place June 15–18. The conference is offering an excellent selection of workshops and lectures.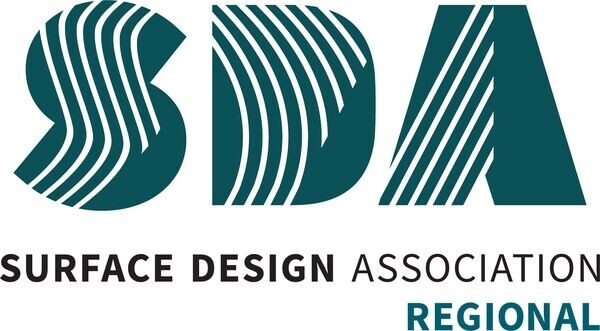 GHOST SEAMSTRESS is a new exhibition of works from artist Michèle Karch-Ackerman, open at the Art Gallery of Peterborough in Peterborough, Ontario, April 6 to June 26. Karch-Ackerman is an installation artist whose practice has involved the devotional act of sewing clothing, and this exhibition of "clothing for ghosts" speaks to considerations of those dead and forgotten, and those who are grieving and healing.
Cherry Blossoms: A Textile Translation 2022—The West Vancouver Community Arts Council is hosting its thirteenth annual exhibition celebrating the return of spring with textile art inspired by the cherry blossom. Twenty-seven artists have contributed works that feature quilting, embroidery, felting, fashion and sculpture. Visit in person until May 1, or watch a recording of the Virtual Opening, which includes a tour of the exhibition.